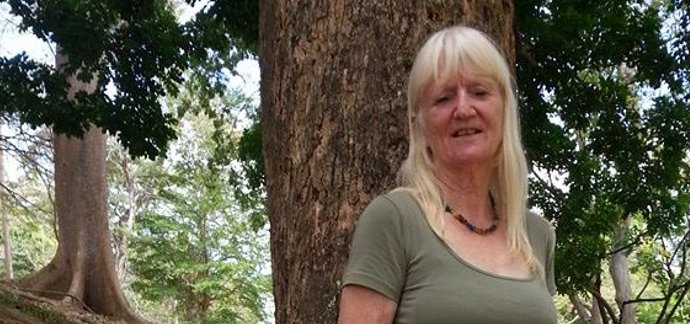 Scroll for english
---
Om mig
Min djupaste sanning är att livet och allt som händer oss är en gåva. En gåva för att ge oss möjlighet att lära oss det vi behöver för att steg för steg komma närmare vår innersta potential. I vårt innersta finns alltid frid, ljus och kärlek och där är vi alla ett.
Min långa, krokiga och brokiga resa har lett mig fram till nu där jag känner oändlig tacksamhet för allt som finns i mitt liv. För mina fina barn och barnbarn och för alla klienter och kursdeltagare som ger mig gåvan av att få vara deras redskap och få följa dem en bit på vägen mot harmoni och hälsa.
Beslutet att gå i terapi startade min resa och gav mig insikten om att det fanns ett sannare jag, dolt i mitt inre. Då blev resan omöjlig att stoppa. Stark längtan väcktes – att se och förstå vilka programmeringar och slöjor som skymde min blick och påverkade mina upplevelser. Intuition visade mig ibland svagt och ibland starkt, men alla viktiga steg kom med en stark visshet. Fokus på inre utveckling, utbildningar, arbetet med klienter och att utbilda andra har gett mig styrka, kraft och en stark intuition som leder mig i mitt arbete med klienter och i utbildningar.
"Friheten finns i ditt inre"
---
Mina utbildningar:
Socionom
ReikiMaster
Institut for dybdeterapi (totalt 4,5 år) www.dybdeterapi.dk
Living School of Mystery (Derk Loek)
Medial utbildning www.institutforclairvoyance.dk
---
About me
A long and crooked, diverse path has led me to this point where I fell sublime gratefulness for everything in my life. For all my wonderful children and grandchildren and for all the clients and workshop participants, who give me the gift to be their tool, and allow me to walk beside them for a while on their road towards harmony and good health.
The decision to go into therapy was the beginning of my journey and that gave me the insight that there is a more truthful "me", hidden inside. That was when my journey really took off. A strong longing awakened – to see and to understand which programs and veils stopped me from seeing clearly and that affected my experiences. My intuition showed me the way, sometimes softly, sometimes strongly, but all the important steps came with a strong certainty. Focus on inner development, educational courses, the work with clients and the training of others, has given me a strength, power and a strong intuition which leads me in my work with clients and in the courses and trainings I offer.