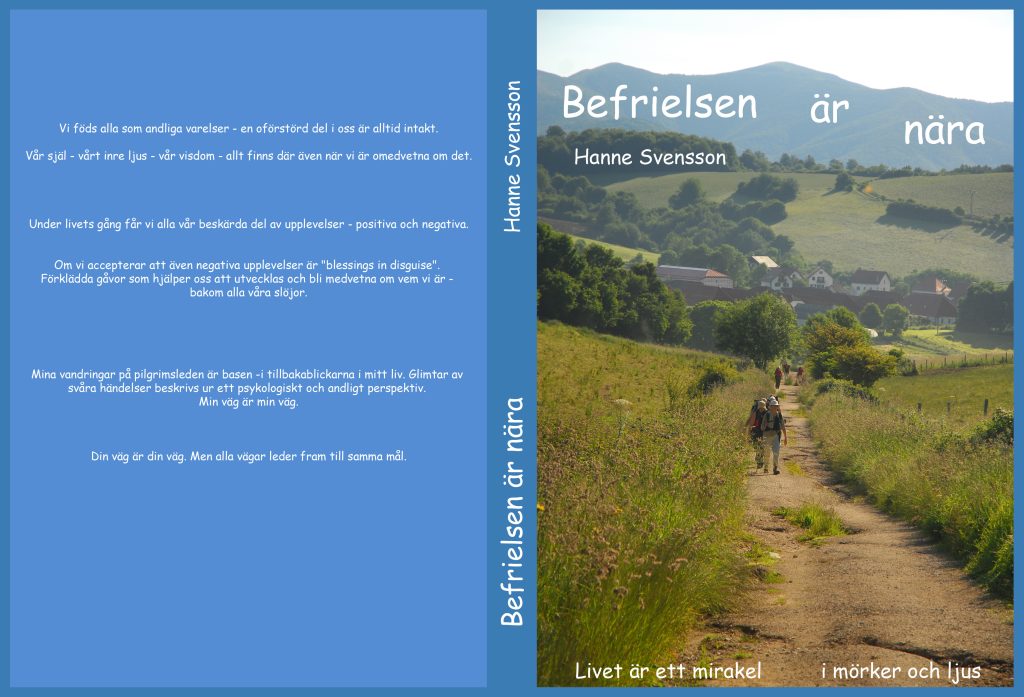 Scroll for english
---
"Befrielsen är nära", 2010
Mina vandringar på pilgrimsleden är basen – i tillbakablickarna i mitt liv. Glimtar av svåra händelser beskrivs ur ett psykologiskt och andligt perspektiv. Andliga upplevelser som barn och som vuxen har hjälpt mig att förstå att det alltid finns en oförstörd del i oss som alltid är intakt oavsett vem vi är. Allt går att bearbeta och förändra så att vi blir mer av den vi verkligen är bakom slöjor och föreställningar.
"Friheten finns i ditt inre"
---
"Liberation is near", 2010
My walks on the pilgrimage Camino de Santiago is the basis – for the retrospect of my life. Glimpses of difficult events are discribed from a psychological and spiritual perspective. Spiritual experiences as a child and as an adult has helped me to understand that there is always an undestructable part in us that always remains intact, regardless of who we are. Everything can be worked through and transformed to help us become more and more who we really are, beyond veils and illusions.
(Not yet available in English)